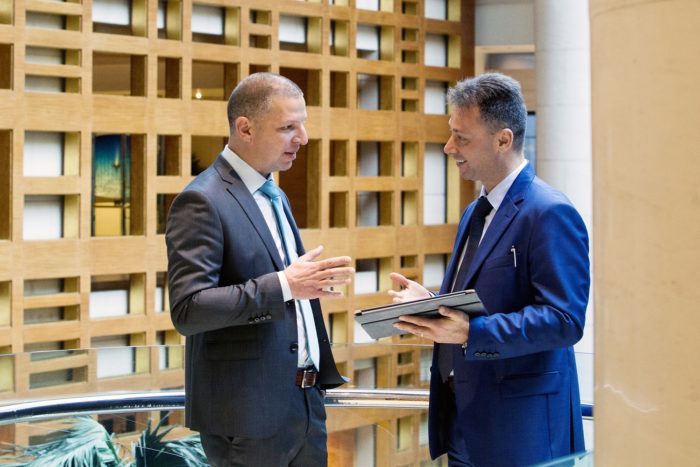 Starperformining in partnership with Total Business Solutions offer talent aquisition services for companies
(for leaders & specialists)
Testimonials
Always, top management jobs are difficult to recruit. I wanted that the process to be fast, transparent and effective, and it was. I recommend Radu for his experience, professional approach and especially attitude in this process.

Marius Meleșteu | General Manager Strauss South Central Europe

One year ago, I was recruited by Radu Stănescu for the position of Commercial Director for a top 3 courier firm. Since then, we have turned to Radu to fill some of our top management positions. In all instances with Radu, our needs were met and even extra value added.

Răzvan Tudor | Commercial Director DPR
Our Services
We provide a range of services for clients across a broad range of sectors and specializes in Executive Search, Talent Mapping and Leadership assessment. We deliver these services for small or big companies.
Executive Search
We aim to help firms source and attract powerful leaders. We use our experience to find the best candidate for a particular assignment but also to help build robust, superior and high performing leadership teams.We have a personalized approach and we treat each executive search assignment in a customized way. We also use complex recruiting online tools, namely www.1tedjob.com, for selecting the right candidates.
Talent mapping
Through personalised talent mapping services, we aim to identify your future leaders but also to offer you support in Leadership pipeline. Using Talent Mapping as an instrument for identifying future leaders is helpful especially when your organization is planning to expand, or you need to reduce hiring costs, or you are operating in a niche market.
Leadership assessment
We evaluate your leadership and management training needs. An effective leadership assessment lets you — and your organization — know in a constructive way just what kind of leadership skills the person has. We are using tests and analysis to determine an individual's management strengths and potential.
---
CONTACT:
 ‭+40 (722) 512 480‬ | radu.stanescu@starperformining.com
---
Some of our clients
 

UPC, Raiffeisen Bank, Radisson Blu, Royal Canin, DPD, Altex, Speedy, Medical Express, Strauss Coffee, Sipex, Syngenta, Omnicar Auto.